There have been several paid Facebook ads impersonating CNA (ChannelNewsAsia) logo as well as using pictures of a well-known person. in this picture shown, is DPM Heng, who is the Finance Minister of the Republic of Singapore.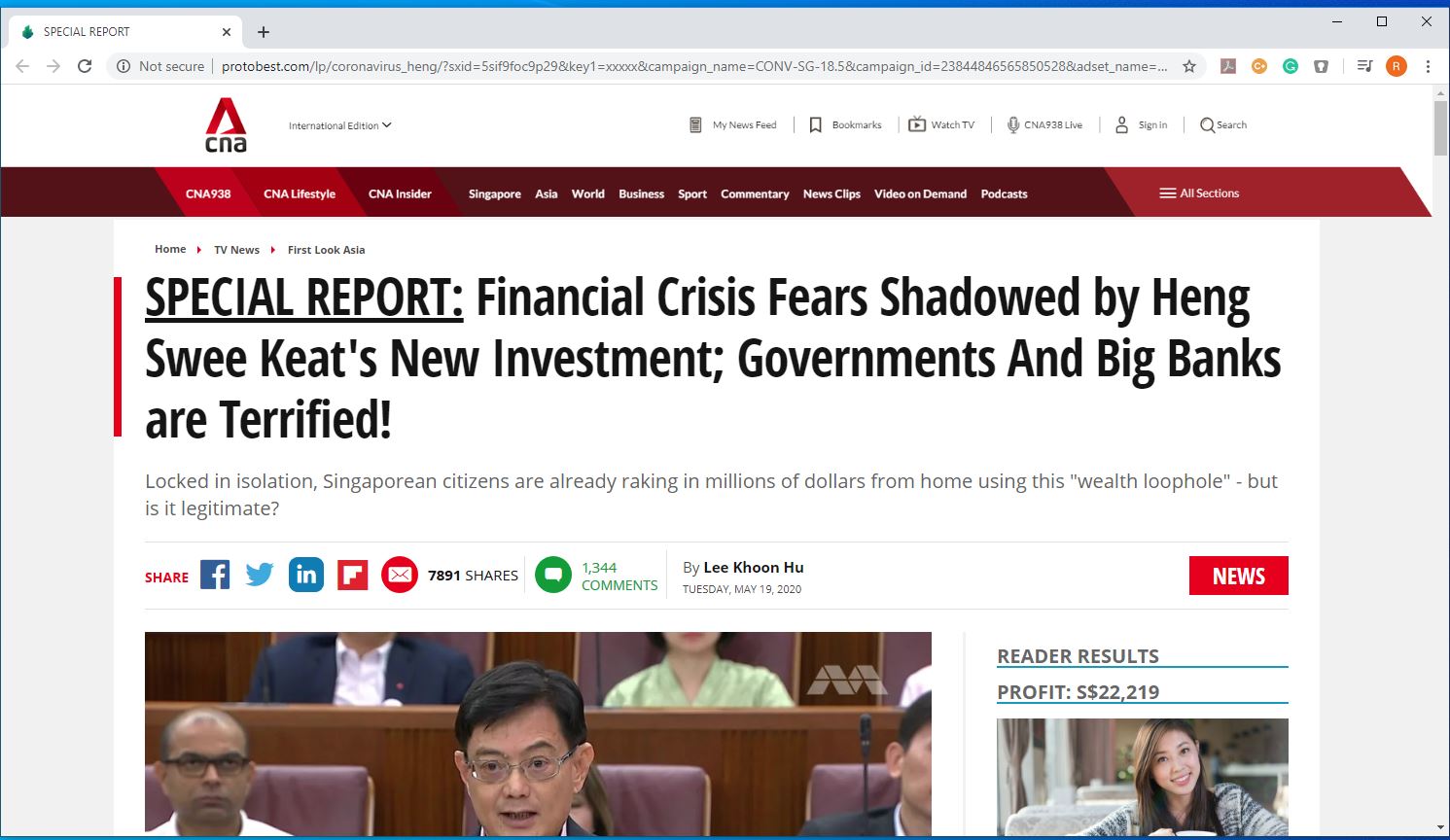 Such advertisement misleads viewers by using trusted logos such as CNA, Straits Times, SPH, SingTel, etc…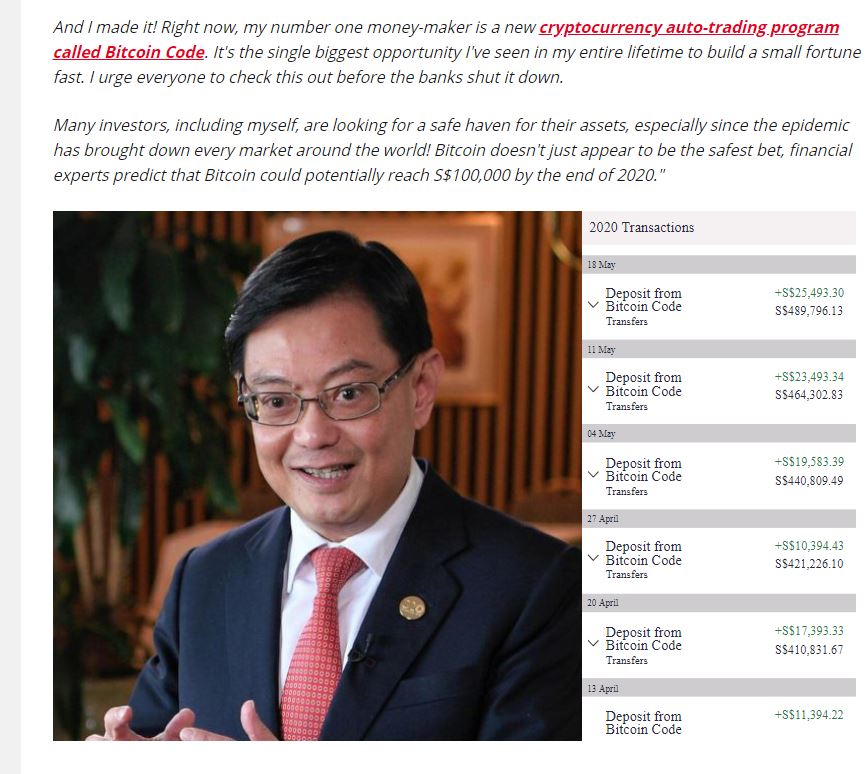 The picture of an authoritative figure will be used in relation to some bitcoin investments, misleading the viewers by saying that DPM Heng acknowledges the new cryptocurrency.
Please advise your friends and family members not to trust such a website. These website creators are thieves and criminal and misused logos that do not belong to them and use pictures of ministers to benefit themselves.
This post was created with the intention to notify the public about such unethical scams operating online, and to stop Facebook from accepting these scammers' money to post advertisements.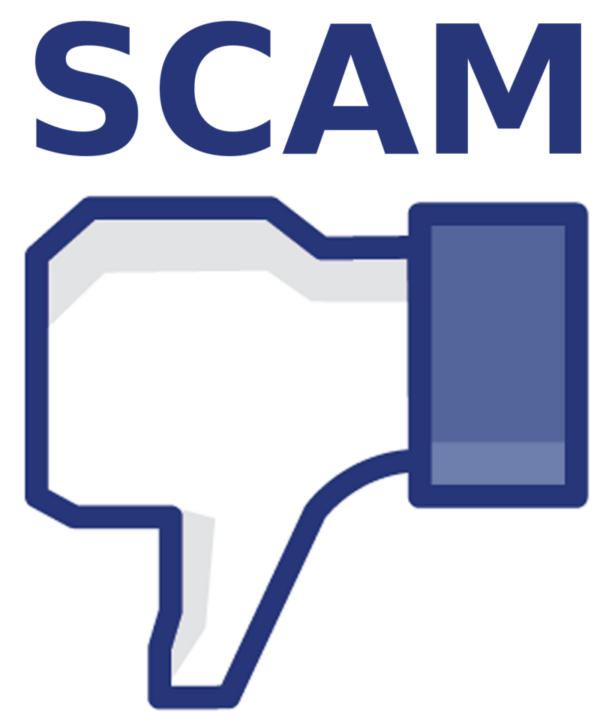 About Post Author